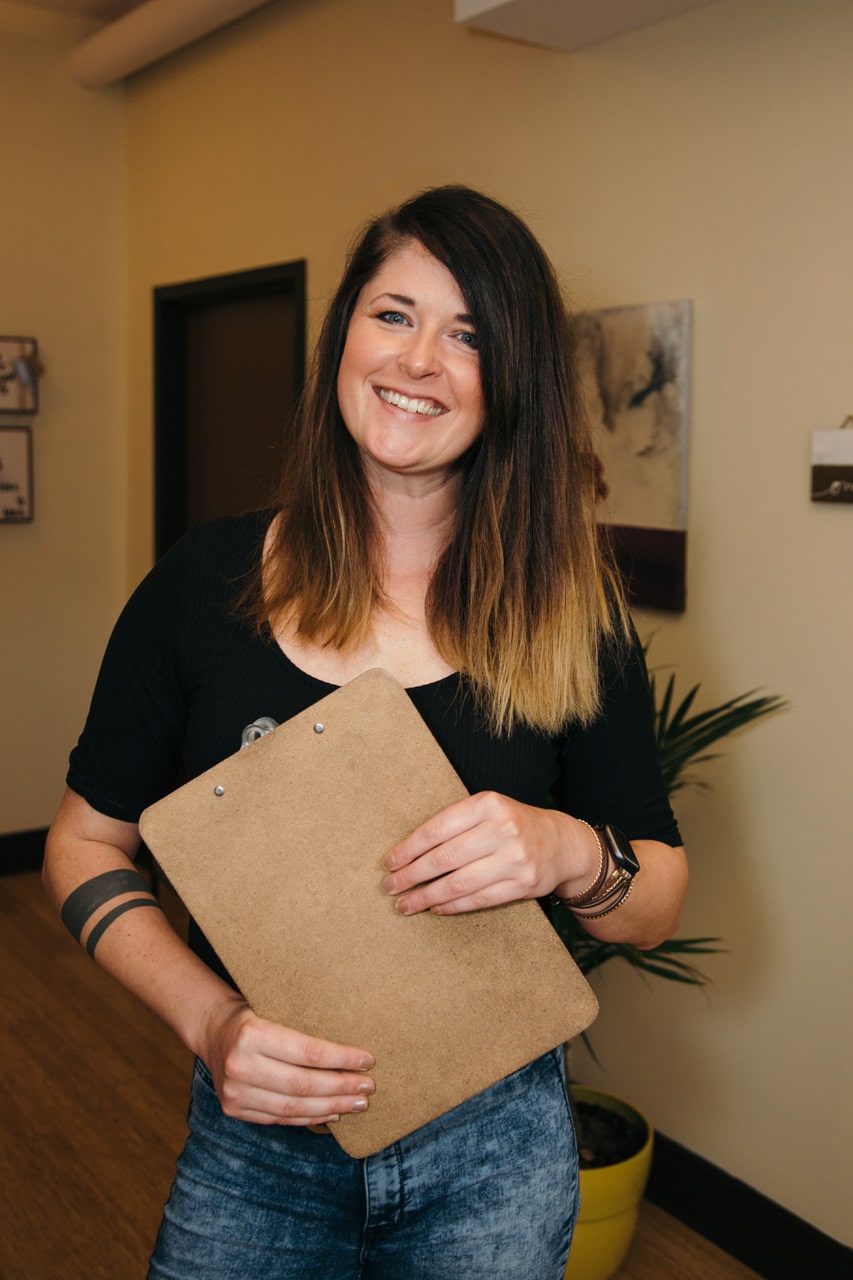 FRONT DESK ADMIN
Jordyn Black
Jordyn grew up in Kingston, Ontario and attended Loyalist College to study Social and Developmental Services while on a scholarship for Volleyball. Her work interests have changed over the years allowing her to explore and gain experience in many different fields. Jordyn has been part of our administrative team since 2010 and helps to keep the clinic running smoothly and efficiently with her bubbly personality and her multi-tasking ninja skills.
In her life outside of the clinic, an artist from the first time her fingers met a crayon, she has spent her adult years honing her skills which led her to start her own small business called 'the junkyard'. You will see her artwork, furniture creations and woodworking pieces throughout the office as well as at other various shops and shows around Kingston.
In her spare time Jordyn enjoys traveling, playing volleyball, cuddling with her rescue bunny Pebbles and cooking all the yummy veggie food she can.